Welcome to the
Virtual
Hope Through Education 5K
! To register for the virtual race, visit the virtual registration page at
https://revorace.com/event/525
Since a virtual race does not require the typical event costs, 95% of your registration fee goes directly to the 1K Scholarship at Saint Augustine's!
The race is a partnership between Saint Augustine's University and Fellowship Raleigh Church, neighbors in downtown Raleigh, to raise money for the 1K Scholarship at Saint Augustine's. We at Saint Augustine's and Fellowship Raleigh desire to see the flourishing of the local Raleigh community by supporting this scholarship fund and the students who will benefit from it.
The 1K Scholarship provides financial support for students who would not be able to return to the university without some form of external financial support. Proceeds will directly benefit the scholarship fund. More information can be found in the "1K Scholarship Information" tab.
Course Map
:
Click here
to check out the course on Strava!
If the "official" course isn't convenient, you can run or walk the race anywhere you like!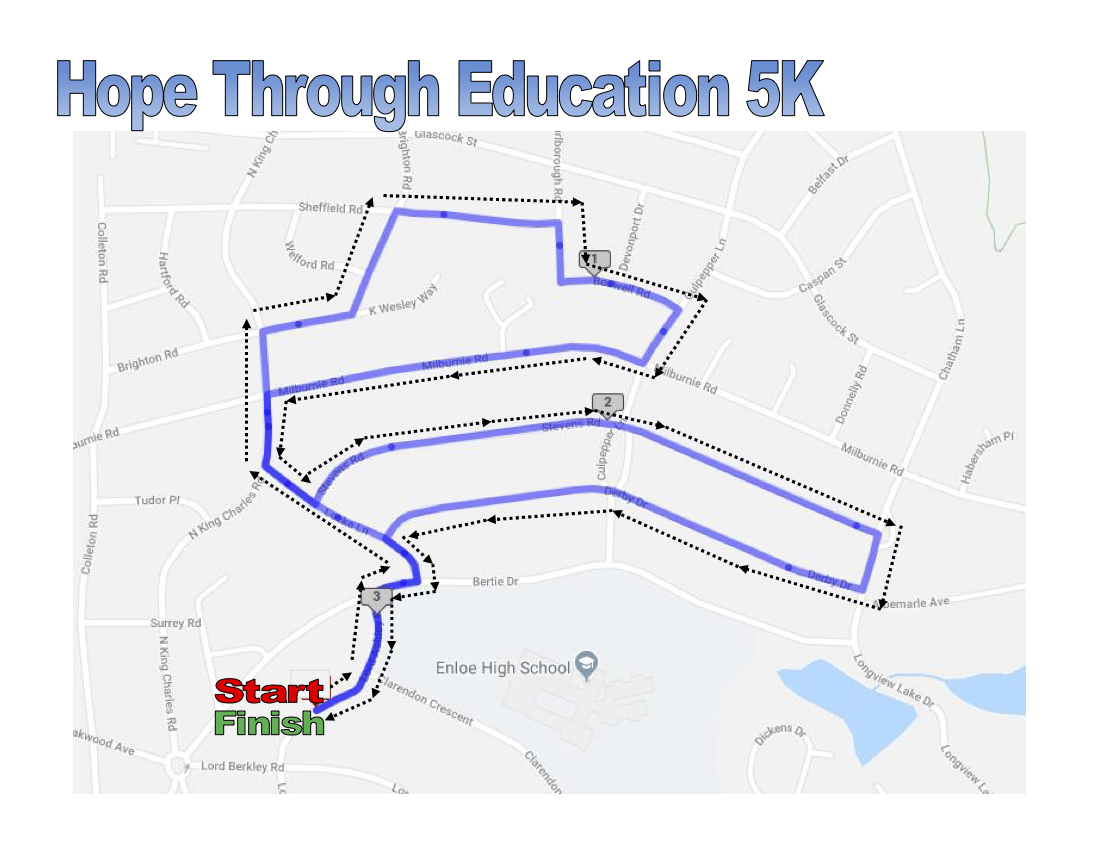 For more information, contact James at hopethroughed5k@gmail.com

Event Website, Registration and Management Powered by RaceReach